Anyone who knows me, knows that
I LOVE chocolate
, caramel and pecans...My mom and dad have a pecan tree in their backyard...But unfortunately the squirrels probably love the delectable nuts more than we do...Rarely can we get a single pecan intact...
I've always loved Turtle candies and it's hard to resist ordering the
Caramel Pecan Turtle Cheesccake
when I visit the
Cheesecake Factory
...So I am sure you can imagine my delight when I was tweeted this recipe today...Yummy...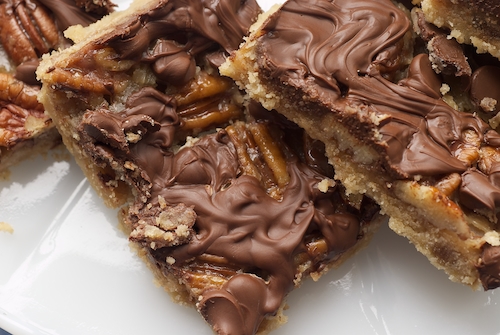 Now if you are on a diet, maybe you should just have a little sliver...Try to at least...Crazy me would just eat as much as i could...
You can find out how to make this wonderful recipe too...
CLICK HERE
to get the recipe for Caramel Chocolate Pecan Bars !!!